Fansite Updates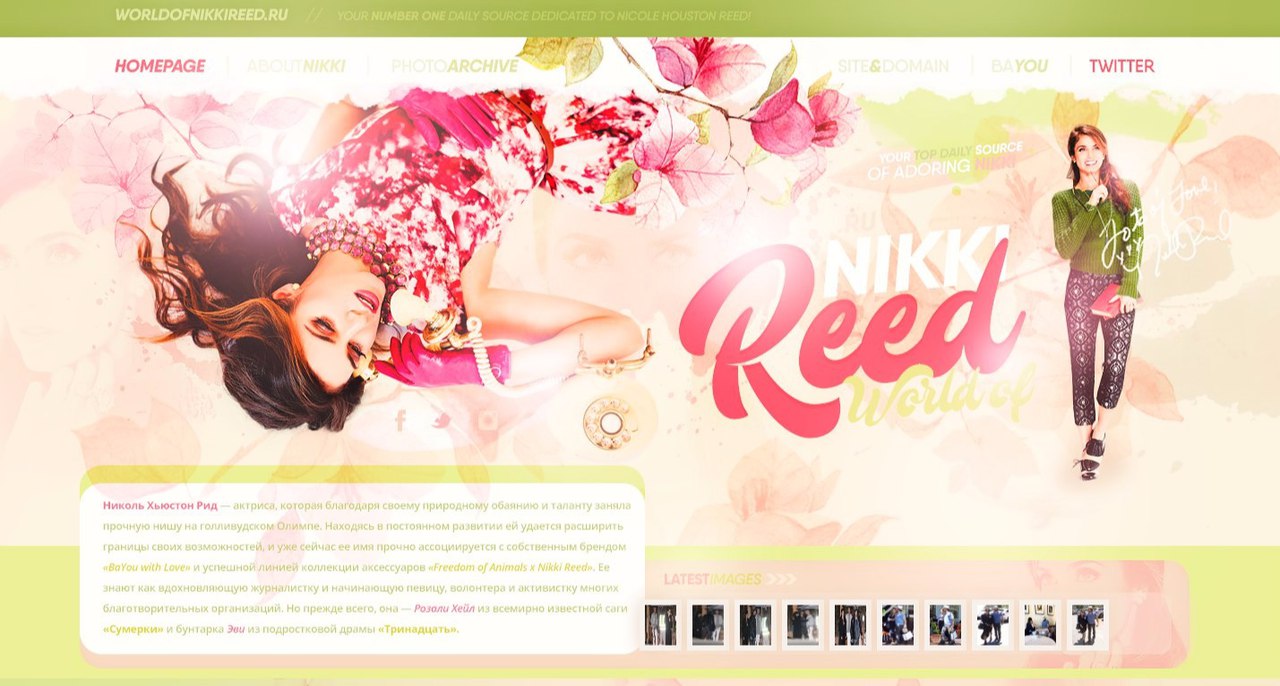 Hello everybody! We are happy to announce the opening of a new resource about the beautiful Nikki Reed. Our community is a Russian branch, but we will be happy to see any fan from all over the world.
You will find for a stunning design, the latest news and a constantly updated archive of high-quality photos. Welcome!
We will be glad to meet new friends and partners. If you want to be the one, then leave a request: http://worldofnikkireed.ru/contact-form/.
Posted on: June 3, 2017 | Filed Under:
Fansite News
| Author: anyafray