Hi everyone ! On April 7, 2020 Lili Reinhart Online turned one year old. To celebrate, I created a new theme for the site and the gallery, feel free to check it out!
LILIREINHART.FR // LILIREINHART.FR/PHOTOS
PS: Affiliation requests are always open on Lili Reinhart Online so don't hesitate to send one.
CHERRY GEM DESIGN is now offering you WordPress/Coppermine Premades and Header Premades (featuring celebrities such as Emilia Clarke, Kaya Scodelario, Sophie Turner, Emily Blunt and more!). I'm still offering you Complete Themes for your Fansite (WordPress/Coppermine), Fansite Header, and much more! Be sure to check out my packages as I also offer other graphics. :)
PORTFOLIO  ⋆  PACKAGES  ⋆  ORDER ⋆  WP/COPP PREMADES ⋆ HEADER PREMADES
AVAILABLE FOR DECEMBER 2019

WordPress Themes – 2,50usd.
Coppermine Themes – 2,50usd.
Sparkly Designs (http://sparklydesigns.flaunt.nu/) has RE-OPENED! We are back, and we have a new look too (using photos from Camila Mendes).
We offer HQ Designs for fansites at an affordable price, We do hq wordpress designs, coppermine designs and more.
Please feel welcome to visit us and check our website!
X23WORKSHOP.COM IS ACCEPTING FREE ORDERS!
** RULES: Give us a shout out via Twitter before ordering and after ordering.

Hello people, I have one BIG ANOUNCE for you…My second WP THEME PREMADE (coded) is out now and it's avaible for buy here.
Theme include psd files (header psd , feature image psd , sidebars head psd), navigation and more…
Hope you like it and if you use it, don't forget and don't delete the credit!
If you have any problem with this premade, you can send me one email: blowndesign@gmail.com
Alo you can find me:
Site: YouthGraphics.flaunt.nu
Twitter: @blowndesign
My personal twitter: @johnnyMCMXCVI
Twitter assistance: @youth_graphics
With love,
Youth Graphics Team!
Posted on: November 4, 2018 | Filed Under:
WordPress
| Author: Johnny
Hello, Mochi-designs has a new look. We provide WordPress themes and Coppermine themes. To celebrate almost a year running. Mochi-designs has a new more colorful wordpress theme and a new Coppermine theme. Also, Orders are free for a limited time. If you are looking for a new theme feel free to view our portfolio and if you have any questions please don't hesitate to ask :)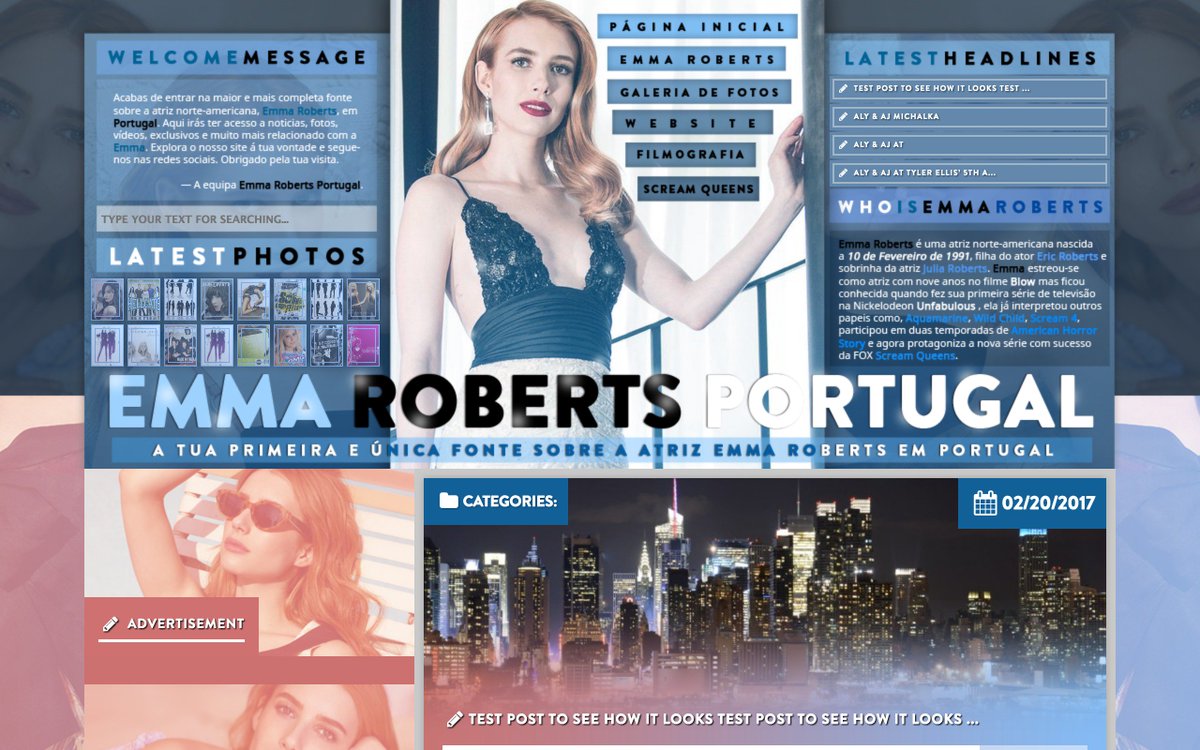 Emma Roberts Portugal, your first and only source about the talented actress Emma Roberts in Portugal, has a brand new layout on the site and photo gallery.
Both layouts were made by the talented designer ESTRELLA DESIGN, who i thank so much for the hard work and dedication in it.
I hope you guys enjoy these new layouts and feel free to check out anytime you want :)
EMMA ROBERTS PORTUGAL  PHOTO GALLERY TWITTER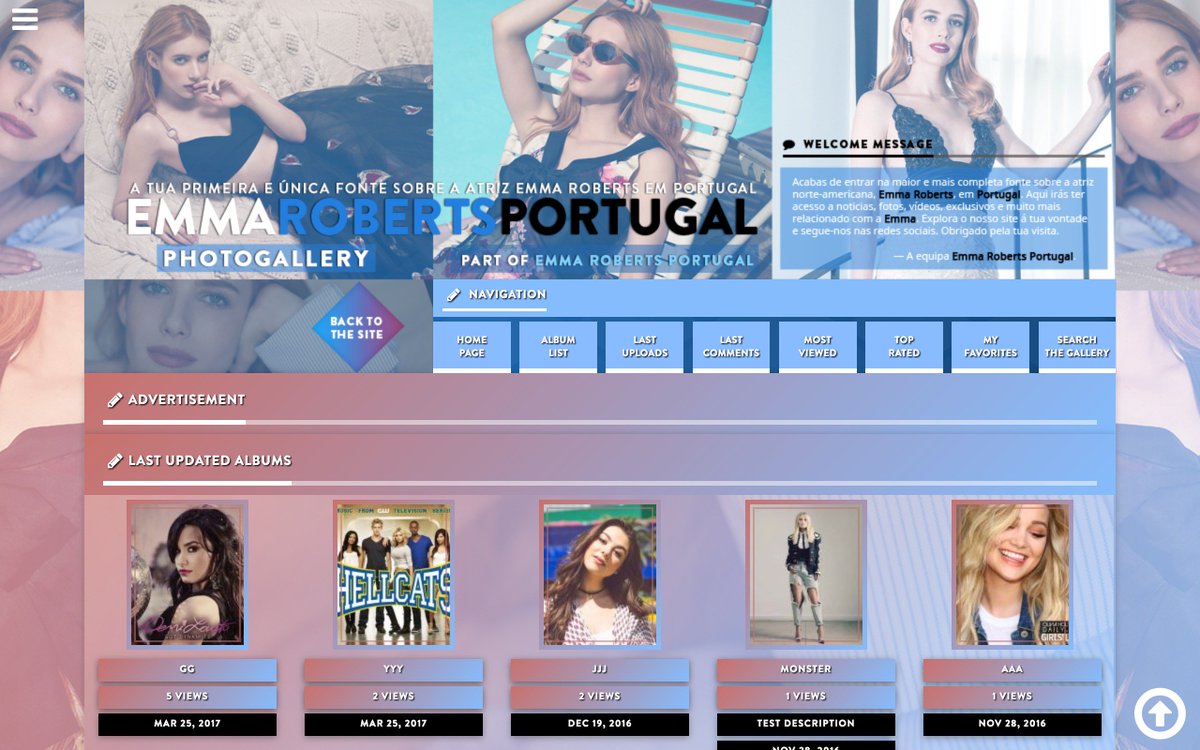 Hello everyone! Lucy Hale Hungary has a brand new layout on the main site. Check it out and let us know what you think.
Hi everyone! Priyanka Chopra France has a brand new look with a photoshoot of Priyanka from 2016, thanks to extrasflaunt & Lilianne!
Feel free to visit my website, hope you enjoy!