Fansite Updates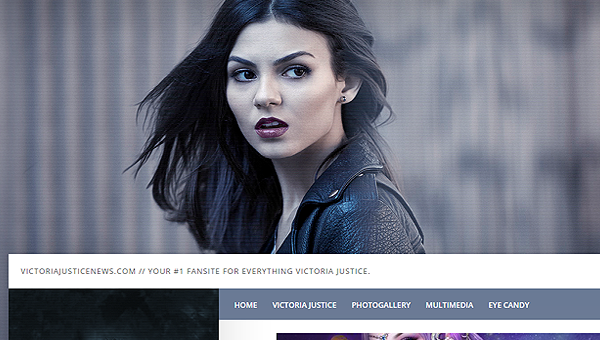 VictoriaJusticeNews.com is now open and ready for visitors!
We're here to provide you with the latest news, photos and videos on Victoria Justice. The site may be new, but it has a lot of information – Vicky's biography, facts and quotes, Eye Candy info and episodes links. Also, we have media with icons, blends and facebook covers. Last, but not least, we have a gallery with 100+ photos of Miss Justice of Appearances & Events, Photoshoots, TV Shows and Series and we're growing every day.
VJN.com is looking for Elite and Top affiliates. If you want to affiliate with us, please write a comment in our chat box and we'll add you asap. Ooh, I almost forgot to say..don't forget to watch Eye Candy on mondays at 10/9c.
Hope you like the site and affiliate with us! :)
Posted on: February 26, 2015 | Filed Under:
Fansite News
| Author: sissy